Looking for the right contractor for building an Indoor or Outdoor Soccer Field?
Sportscapers can provide your club or organization or home with a soccer court that is designed to protect athlete, assist in soccer player-development and to provide a fast and flat surface. We have built courts in many communities. Let us help you install a soccer court to build your players' skills.
Smooth, flat surface provides true ball roll and bounce.
Can be customized for more or less cushion
Indoor or Outdoor applications
Turns unused space into a revenue producing futsal pitch
Custom developed to protect athletes with lateral forgiveness
In addition to designing and installing futsal and soccer courts, we also specialize in backyard basketball courts, multi-sport game courts, volleyball courts, tennis courts,  and putting greens.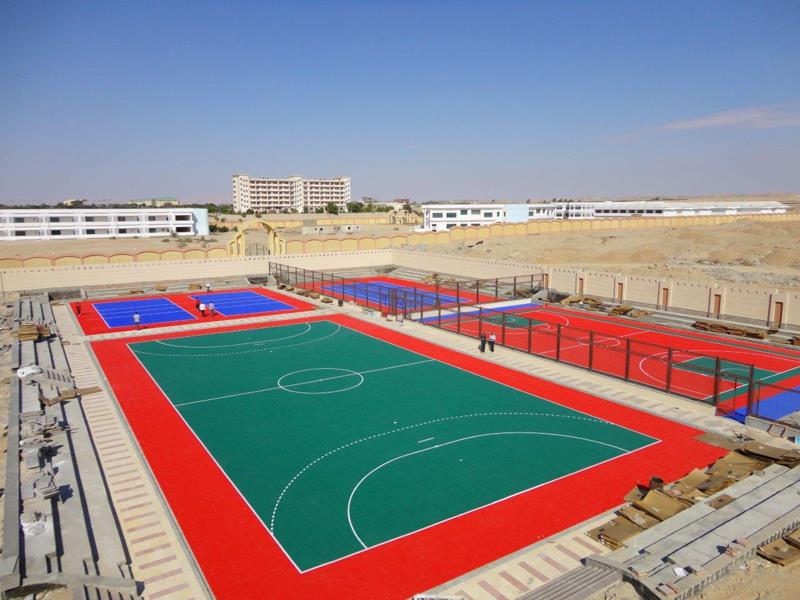 Soccer field construction needs seasoned professionals who can help you with an end-to-end solution including design, desired dimensions, drawings, specifications, drainage layout plan, painting lighting and maintenance. Also gives you a price that is budget-friendly to build your own facility in residential area, school stadium or even a mini one in the backyard. You have options like artificial turf or grass.