Want to build an Indoor or Outdoor Basketball Court?

Looking for the right contractor for building an Baseball Field?

Want to build an Indoor or Outdoor Tennis Court?

Want to build a Multi-Purpose Indoor or Outdoor game court?
Discover Sports In Your Own Back Yard!
Sportscapers, Inc. is an Athletic Design Firm that specializes in creating and constructing athletic facilities for commercial and residential clients. Since 1997, Sportscapers, Inc. has built Tennis Courts, Basketball Courts, Volleyball Courts, Putting Greens, Baseball Fields, Soccer Fields, Football Fields, Sports Fields, installed playground equipment, hoops and worked on other Recreational environments in Texas. Based on the requirements, we do it both for indoors and outdoors. Construction, Maintenance, Resurfacing, Rebuild, Replacement, Repair we take care of all.
In addition, Sportscapers team of licensed and trained professionals are capable of handling any civil work, irrigation, hardscape, renovation and landscape needs of their clients. ! We work in concert with Landscape Architects, Suppliers, Architects, Consultants, Distributors and General Contractors to provide a comprehensive approach to satisfying the commercial and residential client. Our firm carries a General Liability and Workman's Compensation Policy.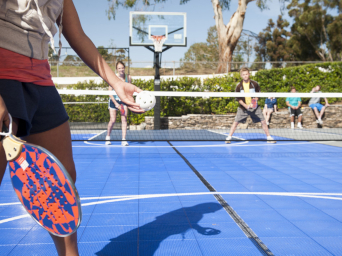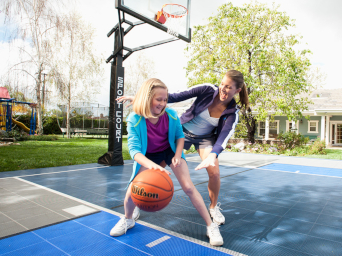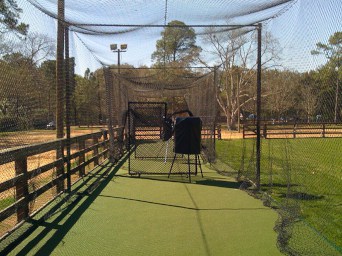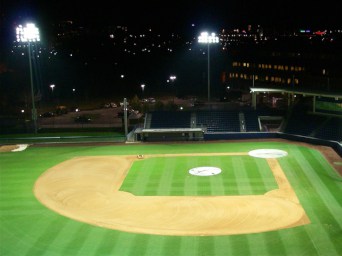 Why Sportscapers?
20+ years of Practical Experience.
Fully Certified and Licensed.
1000+ Installation done, 100% Satisfaction achieved.
Both Residential & Commercial.
Best Price & Quality (no compromise ever).
Regularly referred by our customers to their friends, family and colleagues.
Even Sports Experts recommend us.
Unlike others, we keep evolving and always use the Latest Technology.
Quick Turnaround, so you have all set up asap.
Sports Division
Tennis Courts
Basketball Courts
Volleyball Courts
Putting Greens
Baseball Fields
Soccer Fields
Football Fields
Batting Cages
Gym Flooring Sports
Lighting Athletic Equipment
Playground Equipment
Masonry Division
Masonry Concrete
Stone
Unit Pavers
Stone Veneer
Cultured Stone
Pre-cast Stone
Flagstone Stucco
Finishes Brick Veneer
Landscape Division
Landscape Installation
Irrigation Installation
Water Features
Reflection Pools
Swimming Pools
Retaining Walls
Mosquito Systems
Misting Systems
Landscape Lighting
Fencing
Shade Structures